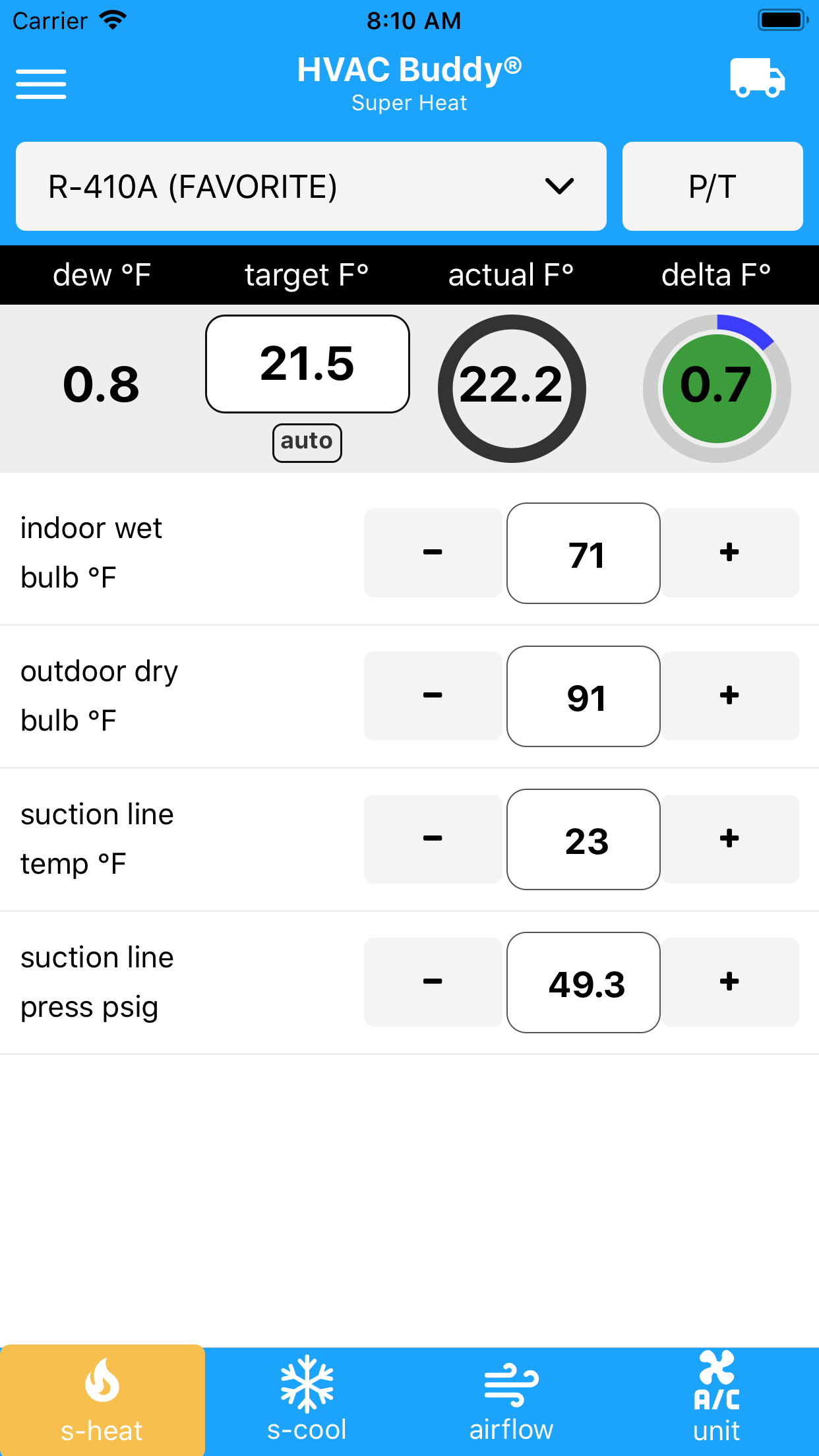 HVAC App to Calculate Superheat
Our Pressure Temperature Chart for the selected refrigerant is available for quick access; just use the button labeled (P/T).
Use the refrigerant drop down for access to over 100 refrigerants.
Plus and minus buttons add and subtract values in intervals of 1 to their related input fields.
Toggle between auto and manual to set custom target or use default target.
Overall Process:
Enter refrigerant, temps, and pressures
The math is done for you; superheat calculations, subcooling calculations, and airflow calculations all display Target, Actual, and Difference
Repeat steps 1-2 until all HVAC Diagnostics check out as "Okay"; send system status report VIA text message or email as needed
Sync customer units and customer diagnostics to the cloud with FLEETGRID
Measurements
Includes both Imperial (IP) and Metric (SI).
Temperature: Fahrenheit (°F), Celsius (°C), Kelvin (K), Rankine (°R)
Pressure: Pounds per square inch (psi), Kilopascal (kPa), Bar (bar), Torr (torr)